Life Coaching for Development and Achievement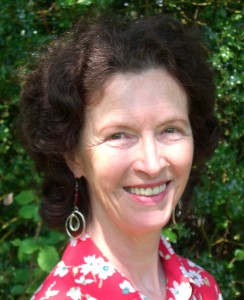 "It is never too late to be what you might have been". George Eliot
Life Coaching doesn't look at what you can't do but at what you can do and at what more you want to achieve. Coaching stimulates, motivates and empowers you!
I am an experienced and fully qualified Personal Development Coach specialising in enabling you to make changes in all areas of your life – for example, in your career or relationships, in reducing and managing stress, in increasing your self confidence, and in achieving a healthy work-life balance.
As your Coach I will listen, challenge, stimulate and support you through all the stages of your journey.
With my experience as a Life Coach I can help you to:
Determine what you really want and why you want it
Work on strategies to achieve important goals
Identify and develop your strengths
Understand and overcome your limiting beliefs
Increase your positive energy and outlook on life
Maintain motivation even in the face of setbacks
Appreciate yourself and other people more
What is expected of you?
You will need to have a real desire for change, a willingness to think 'outside the box' and to explore beyond your habitual comfort zone (with my help!)
You will also need a firm commitment to investing your time, energy and money in yourself – in transforming your present and your future!
For an initial free 15 minute consultation, please email me or ring me on 07796 698097.

"Anne always understood where I was coming from and followed my agenda perfectly. She has extremely good rapport building skills and always communicated to me in 'my language'. With her impeccable listening skills, intuition and ability to pick up any incongruence between my values, actions and goals, I was able to see myself in a new light and move forward. I often had big revelations during the sessions.
Anne is a very professional and highly skilled coach."  Susanne – Project Management Leadership Coach